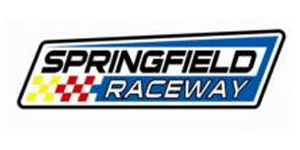 SPRINGFIELD, MO. (June 12, 2012) – The " Quick-Quarter" of the Springfield Raceway are preparing for round number 8 of the Transport Graphics Championship Chase along with the Mid-Season Championships on Saturday Night June 16th.
Drivers will still have to race their way in to secure their starting spots through the heat races as normal weekly line-up procedures apply. With point battles tight and close this could be a turning point towards a top spot at the awards banquet.
Currently track point leader include Jackie Dalton (USRA Modifieds) holding a very slim lead over last weeks winner Mitch Keeter of Webb City with only a 7-point margin. Dalton has 1 win this season while Keeter has captured 2 victories. Hard Charging John Yeoman of Joplin has slid into 3rd place only 35 points behind Keeter while Bobby Pearish and Erik Maggard complete the top 5. The USRA Budweiser Modified Champion will take home $1500 for winning the points title and even more should they lock into the top 20 of the USRA National Standings. The top ten in track points also receive point fund money.
The Reliable Chevrolet USRA B Modifieds also are competing for a chance to take home extra money at the end of the season. Currently Scott Drake of Webb City has moved back into the Springfield point lead with an 11-point margin over Mike Hailmann of Reed Springs. Drake currently also leads the National Standings in the USRA B Modified division. A drivers best 20 finishes are taken into account along with bonus points for car count and starting position to finishing position to calculate the National Champion. Kaleb Copher, Brandon Maggard, and Jon Yeoman Jr. complete the track's top 5.
Defending Casey's General Stores Midwest Modz Champion Trevor Drake is setting on top of the class standings. The 4th generation driver from Webb City currently holds a 35-marker lead over Taylor Moore of Bois D' Arc while opening night winner Rusty Forrest is close behind. Todd McGregor and Gary Krebs complete a very tough top 5 runners.
Wheeler Metals Legend Cars still has Mike Hailmann of Reed Springs at the top with Joplin's Justin Comer a very close second. Hailmann who is looking for his 150th career win in local racing only has a 3 point cushion over Comer. Comer fresh off a last lap last corner win last Saturday night has a lot of momentum going his way. Veteran Wayne Johnston, along with 2 of the young chargers, Caleb McDugle and Billy Cottrill complete the current top 5.
Defending Pepsi Pure Stock Champion Jack Hamer of Ava goes into this weekend only 1 point ahead of Bret Testerman. These two drivers have been giving the crowds some thrilling finishes as the championship chase still has until Sept. Rookie driver Tyler Thulin, Philip Schloesser and Lenny Bell complete the top 5.
Springfield's Jim Reid takes a 12 point lead into Saturday Night over opening night winner Wayne Morris in the Street Stock Class with Wayne Bysor, Bryan Tillman and Daniel Deason in the top 5 while the Young Lions Legend Car class for kids under 16 was Wesley Smith leading over Kylan Garner with Grayson Cox, Ty McWhirter and Jeremy Watson in the top 5.
Grandstand Gates open at 5PM while hot laps begin at 6PM and Racing at 7PM.
Grandstand Admission is only $12 for Adults with kids 6-12 only $5 and under 6 Free.
For more information visit the website at WWW.SpringfieldRaceway.Com or contact Jerry Hoffman at 417-673-7426 and be sure to check out the Facebook page.
Current Top 10-Springfield Raceway
USRA Modifieds
| | |
| --- | --- |
| Jackie   Dalton-Carthage | 605 |
| Mitch Keeter-Webb   City | 598 |
| John Yeoman-Joplin | 563 |
| Bobby   Pearish-Oronogo | 557 |
| Erik   Maggard-Brighton | 545 |
| Jerry Lankton-Lampe | 533 |
| Brian Green-Pierce   City | 530 |
| Billy Dalton-Exeter | 519 |
| Rob   Muilenburg-Sparta | 503 |
| Fred Slagle-Pierce   City | 447 |
USRA B Modifieds
| | |
| --- | --- |
| Scott   Drake-Webb City | 628 |
| Mike   Hailmann-Reed Springs | 617 |
| Kaleb   Copher-Webb City | 582 |
| Brandon   Maggard-Republic | 518 |
| Jon   Yeoman Jr-Granby | 498 |
| Jared   Thulin-Miami, Okla. | 497 |
| Don   Luna-St James | 444 |
| Blake   Ellis-Sarcoxie | 412 |
| Jeremy   Thulin-Miami, Okla. | 412 |
| Aaron   Speck-Republic | 396 |
Wheeler Metals Legends
| | |
| --- | --- |
| Mike Hailmann-Reed   Springs | 145 |
| Justin Comer-Joplin | 142 |
| Wayne   Johnston-Rolla | 129 |
| Caleb   McDugle-Quapaw, Okla. | 121 |
| Billy   Cottrill-Joplin | 105 |
| James   McDugle-Quapaw, Okla. | 87 |
| Matt   Gruenberg-Joplin | 84 |
| Calvin   Garner-Sarcoxie | 81 |
| Rod Baird-Oldfield | 78 |
| Jay   Reynolds-Springfield | 61 |
Midwest Moods
| | |
| --- | --- |
| Trevor Drake-Webb   City | 164 |
| Taylor Moore-Bois   D'Arc | 129 |
| Rusty Forrest-Ozark | 125 |
| Todd   McGregor-Clever | 112 |
| Gary Krebs-Clever | 106 |
| Bobby Gough-Joplin | 100 |
| Charlie   Gentile-Sparta | 88 |
| Craig Keeter-Webb   City | 87 |
| Dakota   Maggard-Republic | 85 |
| Steve   Moore-Springfield | 70 |
Pure Stocks
| | |
| --- | --- |
| Jack Hamer-Ava | 154 |
| Bret   Testerman-Miami, Okla. | 153 |
| Tyler Thulin-Miami,   Okla. | 128 |
| Philip   Schloesser-Everton | 126 |
| Lenny Bell-Willard | 103 |
| Darrell   Storment-Bolivar | 92 |
| Elizabeth   Jolley-Billings | 85 |
| Tanner   Sitton-Bolivar | 64 |
| Danny   Vasquez-Springfield | 62 |
| David   Moellering-Billings | 58 |
Street Stocks
| | |
| --- | --- |
| Jim   Reid-Springfield | 153 |
| Wayne   Morris-Miami,Okla. | 141 |
| Wayne Bysor-Bolivar | 101 |
| Bryan   Tillman-Branson | 87 |
| Daniel   Deason-Bolivar | 68 |
| Shawn   Schmidt-Springfield | 66 |
| Joe Girardi-Bolivar | 63 |
| Bob Maggard   Sr-Brighton | 47 |
| Kim Kaasa-Springfield | 37 |
| Robbie   High-Springfield | 25 |
Young Lions
| | |
| --- | --- |
| Wesley   Smith-Nixa | 144 |
| Kylan   Garner-Sarcoxie | 129 |
| Grayson   Cox-Joplin | 106 |
| Ty   McWhirter-Bentonville, Ark. | 76 |
| Jeremy   Watson-Billings | 36 |
Comments
comments
Category: Missouri, News, Springfield Raceway