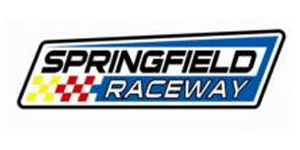 SPRINGFIELD, MO (Aug 14, 2012) - The Transport Graphics Championship Chase at the Springfield Raceway has only 3 races remaining as drivers fight for positions in the 2012 final standings.
   With an average weekly car count of 94, the "Quick-Quarter" of Springfield Raceway offers fans plenty of side by side racing action on what many consider the best action around.
    USRA Budweiser Modifieds, USRA Reliable Chevrolet/ GM Performance B mods, Casey's General Stores Midwest Modz, Wheeler Metals Legends along with Young Lion Legends, Pepsi Pure Stocks and Williams Lawn Care and Preservation Street Stocks take to the hi banked dirt oval at 7:30 for Action.
   Currently 5 time USRA Modified and defending Track Champion Jackie Dalton has pulled to a 17 point advantage over 2010 track champion Mitch Keeter after last weekend's back to school night event. Veteran Engine Builder John Yeoman is still looking for his 1st win of the season and holds a solid third place in the track standings and is only 63 points out of the lead. Another large Modified car count along with an up front finish could pull Yeoman even closer. Bobby Pearish has a very fast moving Jerry Lankton and Rob Muilenburg trying to grab the position away.
  This season has been the Scott Drake year in the USRA B Mods as the Webb City veteran driver has been at the head of the field in his Reliable Chevrolet GM 602 Crate Motor powerplant. While Drake not only leads the track standings, the veteran drivers also leads the USRA (United States Racing Association) National standings. The track standings have really changed behind Drake as steady running Jon Yeoman Jr. is out of action for at least a couple of weeks following an incident away from the track. Yeoman Jr was riding in second place, but not being in action last week dropped him to third while former Midwest Modz Champion Kaleb Copher moves into second place. A couple of hard charging Oklahoma drivers, Jared Thulin and rookie B Mod driver and cousin Jeremy Thulin fight for fourth place as defending champion Bobby Maggard Jr. starts a late season charge up the ladder in the right time as late season specials are just ahead.
  Defending Midwest Modz champion Trevor Drake of Webb City has been in the top 3 almost every week and rides a 45 point advantage over Ozark's Rusty Forrest. The real race is for third spot as Todd McGregor of Clever has Taylor Moore, Gary Krebs and veteran Bobby Gough in sight as several drivers including Springfield's Ty Jackson, Highlandville's Mike Cooper, Moore, McGregor,Krebs and others knocking at the door for their first win of the season.
  The Legends provide some of the best racing every week at Springfield and former champion Justin Comer of Joplin maintains a 15 point margin over veteran Wayne Johnston of Rolla. Early season dominator Mike Hailmann is in the shadows in third place while second year driver Caleb McDugle and Billy Cottrill see-saw for fourth place. Every night in the Legends you have at least 10 or more drivers that can pull off the win and Arkansas driver Darrell McWhirter is getting stronger in this class after coming from the Modified division.
  The new class this season at Springfield has been the Young Lions Legends for kids under 16 years of age to allow go-karters a place to get started on the local racing scene. For a first year class, the kids and parents have been very supportive as the average of 5 entries is very good( The Midwest Modz started with a weekly average of 5, and it currently has 18 per night). Wesley Smith of Nixa holds the point lead over Kylan Garner of Sarcoxie by only 19 points while another 2 time feature winner Graysn Cox holds third place. Last week Ty McWhirter of Arkansas almost pulled off his first win of the season and young lady entry Lexy VanZandt is getting the bugs worked out of her ride. The car Lexy purchased carried Aurora's Colt Pruente to the National Young Lions Championship last season.
  The Pure Stocks really do provide an outstanding event with lots of new faces in the field every week. Second year driver Brett Testerman of Miami, Oklahoma holds the top spot by only 22 points over defending champion Jack Hamer of Ava. These two gentlemen have been thrilling the crowd every week coming from the rear of the pack. Rookie driver Tyler Thulin of Miami is setting a solid third as second season driver Philip Schloesser of Everton is staying in distance. Only Thulin in the top 4 hasn't won a feature yet this season, but is close. Another rookie Danny Vasquez of Branson moves into fifth place with a narrow lead over Lady Driver Elizabeth Jolley of Billings. With 3 point races scheduled, anything can happen.
  Springfield's Jim Reid has been in racing for many seasons as a crew chief, car owner, and long time fan. This season Reid heads the standings in the Street Stock class. 6 different winners have come out of this class so far, and still some very good drivers are looking for a win. Reid, Wayne Morris, Bryan Tillman, Rex Sawyer, Robbie High, and Bob Maggard Sr. all have wins while Springfield's Shawn Schmidt and steady driver Kim Kaasa are looking for win number 1 as several new drivers have been in the field.
  Grandstand gates open at 5:30 with hotlaps to begin around 6:30 and Racing at 7:30PM. Grandstand Admission is only $12 for Adults while kids 6-12 are $5 while under 6 are Free. For more information visit the website at WWW.SpringfieldRaceway.Com or contact Jerry Hoffman at 417-673-7426.
Current Point Standings
USRA Modifieds
| | |
| --- | --- |
| Jackie Dalton-Carthage | 1241 |
| Mitch Keeter-Webb City | 1224 |
| John Yeoman-Joplin | 1178 |
| Bobby Pearish-Oronogo | 1077 |
| Jerry Lankton-Lampe | 1067 |
| Rob Muilenburg-Sparta | 1013 |
| Fred Slagle-Pierce City | 887 |
| Brian Green-Pierce City | 846 |
| Robbie Bryant-Willard | 809 |
| Billy Dalton-Exeter | 791 |
USRA B Modifieds
| | |
| --- | --- |
| Scott Drake-Webb City | 1304 |
| Kaleb Copher-Webb City | 1053 |
| Jon Yeoman Jr-Granby | 1030 |
| Jared Thulin-Stillwater, Oklahoma | 874 |
| Jeremy Thulin-Miami, Oklahoma | 853 |
| Bobby Maggard Jr-Republic | 805 |
| Blake Ellis-Sarcoxie | 791 |
| Mike Hailman-Reed Springs | 767 |
| Thomas Hylton-Avilla | 750 |
| Don Luna-St James | 748 |
Legends
| | |
| --- | --- |
| Justin Comer-Joplin | 272 |
| Wayne Johnston-Rolla | 257 |
| Mike Hailman-Reed Springs | 240 |
| Caleb McDugle-Quapaw, Oklahoma | 211 |
| Billy Cottrill-Joplin | 200 |
| James McDugle-Quapaw, Oklahoma | 169 |
| Calvin Garner-Sarcoxie | 166 |
| Matt Gruenburg-Joplin | 165 |
| Park Jones-Joplin | 146 |
| Darrell McWhirter-Bentonville, Arkansas | 139 |
Midwest Modz
| | |
| --- | --- |
| Trevor Drake-Webb City | 328 |
| Rusty Forrest-Ozark | 283 |
| Todd McGregor-Clever | 233 |
| Taylor Moore-Bois D'Arc | 215 |
| Gary Krebs-Clever | 193 |
| Bobby Gough-Joplin | 183 |
| Matthew Thulin-Miami, Oklahoma | 157 |
| Ken Walker-Springfield | 155 |
| Austin Johnson-Joplin | 153 |
| Steve Moore-Springfield | 153 |
Pure Stocks
| | |
| --- | --- |
| Bret Testerman-Miami, Oklahoma | 303 |
| Jack Hammer-Ava | 281 |
| Tyler Thulin-Miami, Oklahoma | 260 |
| Philip Schloesser-Everton | 244 |
| Danny Vasquez-Branson | 170 |
| Elizabeth Jolley-Billings | 159 |
| Lenny Bell-Willard | 156 |
| Tanner Sitton-Bolivar | 150 |
| Darrell Storment-Bolivar | 118 |
| Mitch Hemphill-Miami, Oklahoma | 98 |
Street Stocks
| | |
| --- | --- |
| Jim Reid-Springfield | 270 |
| Wayne Morris-Miami, Oklahoma | 216 |
| Shawn Schmidt-Springfield | 195 |
| Wayne Bysor-Bolivar | 181 |
| Kim Kaasa-Springfield | 137 |
| Bryan Tillman-Branson | 131 |
| Rex Sawyer-Ava | 130 |
| Daniel Deason-Bolivar | 104 |
| Joe Girardi-Bolivar | 63 |
| Larry Whitworth Jr-Branson | 56 |
Young Lions
| | |
| --- | --- |
| Wesley Smith-Nixa | 279 |
| Kylan Garner-Sarcoxie | 260 |
| Graysn Cox-Joplin | 231 |
| Ty McWhirter-Bentonville, Arkansas | 174 |
| Jeremy Watson-Billings | 54 |
| Lexy VanZandt-Springfield | 35 |
Comments
comments
Category: Missouri, News, Springfield Raceway