Description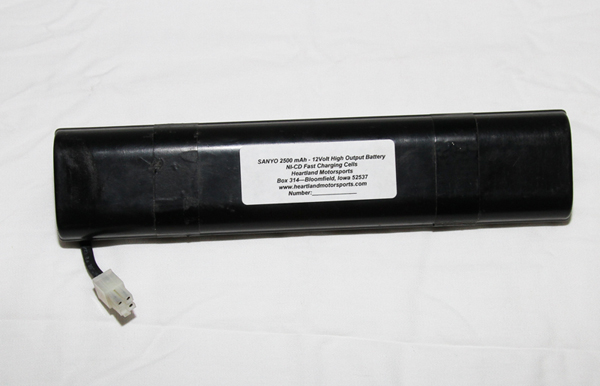 Please send your Norman 400B battery packs to be recelled to:
Heartland Motorsports
PO Box 314
Bloomfield, Iowa 52537
Recelled Norman 400B Sanyo 2500mAh Battery Pack
Norman flash systems have been around for years, replacement batteries are harder than ever to source. Keep your trusted kit working for years to come by refurbishing your old battery pack with us! The cells inside are replaced with 2.2Ah up-rated cells and as always come with our 12 month warranty!
We only use Top Quality SANYO RAPID CHARGE 2500 Mah cells in our refurbishment process. We replace ALL the cells in your pack leaving it like new.
Q: Will I notice a difference with 2500mAh cells?
A: The batteries Amp hour (Ah) capacity reflects how long it will deliver power – the bigger the better, so keeps you working for longer!
Q: Will my charger work with new bigger cells?
A: Yes, your charger will work as normal. It will take slightly longer to fill the higher capacity cells, but they then give your a longer run time!